Care for your Drive, your Pride!
Quality Work and

Long-Term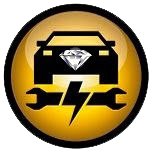 All work come with warranty
your cars are prestige, they requires advanced knowledge to fix . we do have that, and we have a passion to get things working again. we guarantee our work. we hardly have any rework, however when it happens you get it fixed again without any extra cost
Qualified Team of Experts
We know what we are doing
Prestige car makers employ most advanced technologies in multiple fields. We are electronic and computer science engineers with more than 15 years in the field, worked for global companies, now share a common passion in this business of bringing our experience and knowledge to make stuffs in your cars work. We are trusted not only by drivers but also car dealers and workshops, for solving problems quickly and effectively.
Electronic Expertise
You may think this is something like VCR/TV repair in the old days. Much more. We design and construct new circuits in lieu of proprietary components.
Computing/Software Expertise
you may see any mechanic uses computer diagnostic these days. We don't just do mouse clicking, we do serious programming.
Installations and Removals
this may sound simple, just that:
Don't scratch your car
Make it look exactly like factory
Do it quick so you can wait
Our Mission
Just fix it!
we know how stuffs work, so we don't try and err. we find the root cause and address it with proper methodologies. where original technology is outdated, we replace and complement with the latest.
Specialization
automotive computing
a bunch of computer geeks who love cars, mixed with a bunch of car freaks who love computers and gadgets. here are some geeky things that we do: