Care for your Drive, your Pride!
Why you need us
we do what auto-electricians don't
Prestige cars are equipped with latest technologies that have gone beyond the territory of traditional auto-electricians. Even your car seat has micoprocessor . A common way that workshops do these days is to run a diagnosis and replace the faulty module. However we all know luxury parts are not cheap, especially at dealership.
In addition, there are common problems that affect a sizeable number of cars that make spare parts more expensive even second-hand (wrecker's parts).
We offer hardcore repair that goes into internal parts of each module and tackle the problem, restoring working condition of the equipment as original.
when you engage our services:
we don't compete, in fact we complement auto-electricians' services. many of our customers are auto workshops, garages and prestige delaers.
Repair Services
We don't just fix stuffs, we remanufacture them
Your cars are top class engineered so when we fix them, we make it exactly like original. where the original is a black box that nobody can touch, we reconstruct the functions following the design and parts used by the manufacturer that we learnt somewhere else.
For any problem not highlighted above, please contact us and we will provide a solution.
Fix now or later?
When the car is for sale, it becomes a "must do"
Why live with the problems while you're owning the car and let the new owner enjoy the functions? Come to us and you'll get it done with warranty.
Warranty
All repairs are guaranteed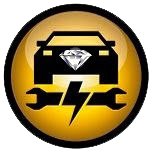 Depending on types of repair, warranty period varies:
Instrument Cluster: 2 years
Navigation System: 12 months
Sound System: 6 months
Multifunction Display: 12 months
Support
If you need our assistance or advice in any way, feel free to drop us an email or give us a call if it's urgent. There are customers who fixed the problem themselves just by following our advice (which is free of course).
Get Help